Good morning everyone! Hope you all are having a fantastic day!! The sun is shining here....and I need to get off the computer and do some work aka sewing, beading, putting the horses out and running to town to grab some groceries. But wanted to share these cute little handbags with you!
They are a clutch/wallet OR something cute and stylish to put your coupons in, when running to the stores.
I think they turned out super cute, I'm going to have to make myself a couple at least! lol.
..... Well to match different outfits for the summer time! ...As I'm talking myself into it haha.
They have plenty of room in there for your cell phone, money, credit cards, and lip gloss and probably a few other things you could squeeze in :)
Enjoy your day! And Happy Wednesday to ya!!!
*smiles*
Holly
Linking with::
&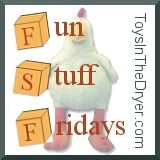 Not Just A Housewife